MINI Parked Car Locator
If you love driving, you probably hate crowded parking lots - even more so during the holidays. So in an effort to spread some holiday cheer for MINI drivers, we created the MINI Parked Car Locator - a simple, extremely low-tech invention that enables MINI drivers to "unpark" faster and get back on the road where they belong.
Goodbye MINI
On the day it was reported that MINI and TAXI were parting ways, we realized that we had one last MINI to sell - ours. So we put our company MINI on eBay and pledged to donate the proceeds to Covenant House Toronto. When the news broke, nobody was talking about the account leaving or where it was going; they were talking about how we said goodbye - a much better story to tell.
These were a few headlines celebrating MINI's 50th birthday.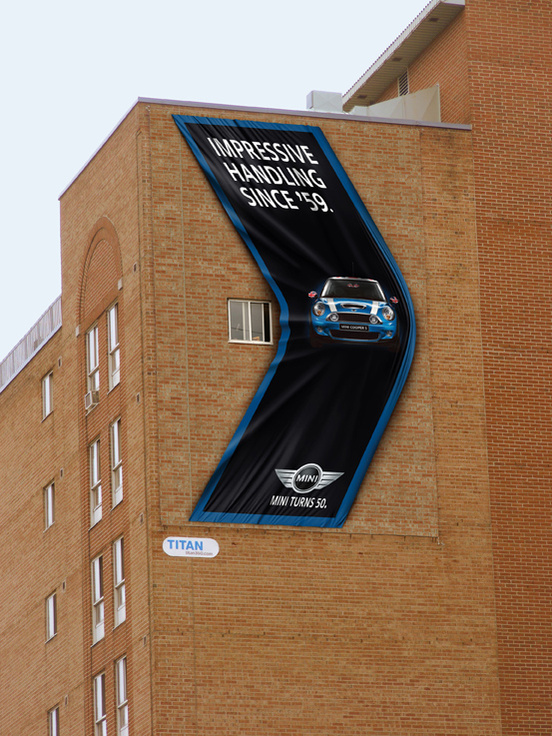 MINI End of Lease DM
This was a MINI End Of Lease/Protection Plan DM piece that was sent to MINI owners when their lease was about to end. If they were leaning toward ending their lease we asked that they take one last ride and listen to side A of the CD. It was loaded with famous break-up songs. If they were leaning toward staying with MINI, we asked that they celebrate with a joy ride and listen to side B which was full of fun driving songs.
Here are a few more random MINI pieces